IBK-Innovation GmbH & Co. KG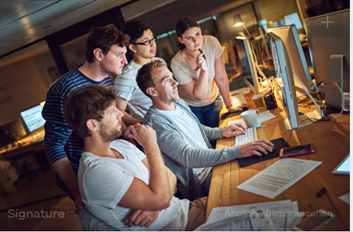 IBK-Innovation is a small engineering service supplier with a strong focus on supporting research and development activities for industrial customers or in cooperative projects. We have a strong track-record in supporting customers in the field of aeronautics and energy industry. Apart from that we support the European industry as well as research institutes and universities on development, design and technology validation projects.
IBK is based in Germany on two sites (Nürnberg and Hamburg) and has in total around 30 employees.
Our technical expertise covers the fields of structural mechanics, aerodynamics, loads and aeroelasticity. This includes in particular:
support on product development
support on tool/ process development to improve design processes
support on validating technologies (i.e. demonstrators, WT-tests)
technical expertise/ consulting
IBK was established in 1985 as an engineering office in Nürnberg with a strong focus on structural dynamics and aerodynamics. The companie´s activities were always close to development activities, including cooperative activities with the local universities around Nürnberg resulting for example in a test-rig enabling to understand water-tighness of roof-tiles under different wind-conditions (following a national standard). This test-rig is since then operated by IBK and allows us supporting the industry with this dedicated test.
Business of IBK changed when the opportunity came up to support a large European Aircraft manufacturer in the fields of loads/ aeroelasticity. Since the late 90ties IBK is present on sites in Hamburg and Nürnberg, performing both industrial and research activities in the fields of aerodynamics, structural mechanics, loads and aeroelasticity. Around the same time IBK successfully joined large European development programs funded by the European Comission (starting in the framework-program 4), which allowed us to demonstrate and improve the own competencies on various technologies.
In Cleansky 1 IBK strongly participated in consortia adressing call for proposals. Since then IBK is activly designing wind-tunnel models, organizing manufacturing activities and managing wind-tunnel tests.